for 12 applications scholarship
to attend the workshop
CREATIVE IMPROVISATION
AND INSTANT COMPOSITION: 1960-2023
October 27-29, 2023
Accademia Filarmonica Romana, Rome Italy
Application Deadline
June 30, 2023

Scholarship board:
Alvin Curran, Joëlle Léandre, Eddie Prévost
The workshop is addressed to musicians with experience in the field of collective improvisation. The afternoon sessions – led by Alvin Curran, Joëlle Léandre and Eddie Prévost – are devoted to instrumental practice, real-time-composing and deep listening.
The goal is to convey the notions, principles and techniques which characterized a phase of great creativity in this area.
The morning sessions deal with recent issues of musicological research: papers by Vincenzo Caporaletti, Sabine Feisst, Valentina Bertolani, Marc Hannaford, Maurizio Farina, Kai Lothwesen, Ingrid Pustijanac, Veniero Rizzardi and Gianmario Borio; report on experiences and historic perspectives by Alvin Curran, Joëlle Léandre and Eddie Prévost.
The workshop scholarships will be awarded to 12 musicians.
To participate in the selection process candidates
must fill the
ONLINE APPLICATION
no later than June, 30 2023.
The following documents must be included with the ONLINE application:
A. Curriculum Vitae (a .PDF file only) indicating education (past and/or in progress) and any professional experience in the musical field, notably in improvisation. The CV must also contain all the necessary personal information and contact details and be accompanied by signed consent for the processing of personal data for the sole purpose of the workshop;
B. Personal statement (max. 2 typed pages . PDF only) including your motivation for applying and your point of view on the following questions: (a) How does one arrive at or depart from improvisation? Why improvisation today? What is the role of the listener during improvisation? What is important when you listen to a recording of your improvisation? 
C. 1 or 2 links to a streamed (or downloadable) audio / video clip of at least 2 tracks with your improvisation.
For futher information please email: info@improcomp.org
The applications will be examined and assessed by a specific panel who will draw up a list of the successful candidates, based mainly on the following criteria:
– Previous experience and specific training; participation in concerts, workshops, and seminars
– Motivation in line with the training objectives of the workshop
– Aptitude for collaboration with other musicians;
     for example, as in:
– knowing what to play, how and when to play it;
– knowing when not to play anything;
– knowing when not to play but taking the risk of playing anyway;
– knowing when, how and why to allow yourself to 'disappear' sonically.
The participant's willingness to take part in knowledge sharing practices and engage in cultural exchange and dialogue will receive a positive evaluation. The judging panel reserves the right to contact the candidates directly for possible interviews to gain more information about their profiles and specific interests.
The results of the selection will be communicated to the interested parties via e-mail and published on the ImproComp.org website on August 1st, 2023.
The selected applicants are required to confirm their participation within 5 days of receiving the notification email and, in any case, no later than August 10, 2023, otherwise they will be excluded from the winners' list.   
The winners will receive:
– accommodation in a double room from 26th-29th October 2023 (inclusive) at the Sapienza Guest Houses;
– lunch from 27th to 29th October (inclusive);
– certificate of attendance providing that they have taken part in all the sessions (100% attendance)
Please note that there is no registration fee and the workshop is free of charge.
The winners should bring their own instruments. A percussion set, a grand piano and amplifiers will be provided.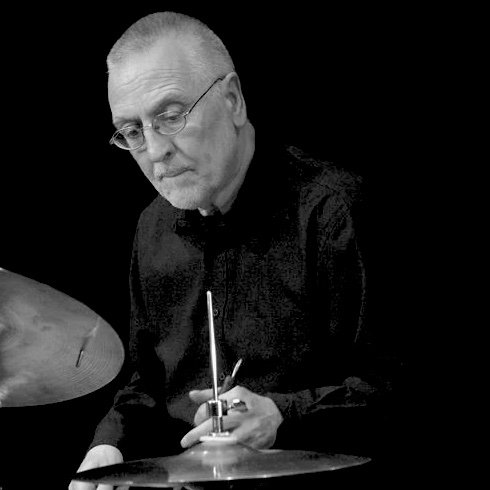 The Institutions collaborating at the ImproComp Project